GODWord
Are You a Berean?
DO YOU RECEIVE ALL THINGS WITH READINESS OF MIND, THEN SEARCH THE SCRIPTURES DAILY TO SEE IF THEY ARE SO?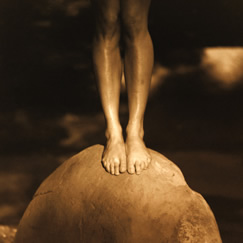 Before we get too far with Homegrown Praise, and in order to preserve the idea of unity among Christians, it is a good idea to set a single ground rule. To make the most from the scriptural precepts presented here, the reader must be desirous of having what I call the "heart and mind of a Berean." In Acts 17, Paul preached about the risen Christ in a Thessalonian synagogue. There he was met with envy, defensiveness and hardness of heart from his Jewish brethren. Paul was then sent away under the cover of night to Berea. Regarding the citizens of this second city, it is said that, "These were more noble than those in Thessalonica, in that they received the word with all readiness of mind, and searched the scriptures daily, whether those things were so. Therefore many of them believed…" (Acts 17:11-12, KJV).
In the Greek, the phrase "readiness of mind" carries with it a predisposition to believe what has been presented.
Your noble calling.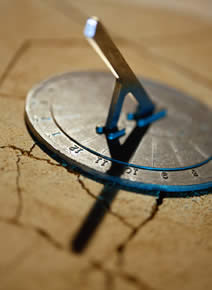 Bereans were "more noble" than those of Thessalonica. The idea of "nobility" has to do with having kingly blood. Scripture tells us that we are kings and priests unto God. Proverbs 25:2 tells us, "It is the glory of God to conceal a thing: but the honour of kings to find out a matter" (KJV).
As with all of God's mysteries, the truths regarding praise and worship are like buried treasures. David, as king of Judah and Israel, was honored to excavate truths regarding praise and worship that God had concealed—buried—if you will, in the traditions and precepts of the law under Moses.
Due to the hardness of Israel's hearts, those truths became entombed in the graves of tradition and human effort. It was God's intention to use the symbols of service found in the laws and ordinances issued by Moses as steppingstones into the deeper spiritual truths of God and His kingdom. Instead, they became the tombstones over a hard-hearted, stiff-necked nation.
Several hundred years later, these precepts were given resurrection life as King David came to understand and apply the spiritual significances buried beneath the Mosaic letter of the law. Those truths were given new life and brought forth as David established his rule over all Judah and Israel. As kings and priests today, it becomes our honor to have readiness of mind as Bereans, further excavating these truths to allow the full impact of them in our lives and ministries.